Hidden History

Arriving in the car park, the woodlands of the reserve stretch out in all directions. However the trees give away its secret history. The monkey puzzle and other exotic trees seen here were much loved by the Victorians who would have known a very different Danes Dyke to that we see today. The car park is now situated on the former site of a grand house built in 1873 for Frances Elizabeth Cotterell-Dormer, lady of the Manor of Flamborough. The house was demolished in 1953.

As well as the exotic parkland trees, the woods contain trees that now grow naturally in East Yorkshire. As you follow the tree trail the ash, elm, lime, beech and sycamore trees tower above you along the ravine edges, with the smaller hawthorn and elder trees nestling beneath them.
In the main car park the café serves hot and cold refreshments from locally produced sandwiches and Cornish pasties to all your favourite summertime ice creams the café is usually open all week during the summer period from 10am until 5pm.
There is also a toilet block situated in the main car park. These facilities are open between 8am and 6pm daily.
With outside and sheltered seating, the café is a welcome sight after all your walking and exploring. This is truly a great place, it is a welcome quiet corner of the world for you to play, exercise or contemplate the hustle and bustle of everyday life. Many people come to Danes Dyke and just sit on one of the many benches, and simply read a book or just take a moment to reflect in the peace and tranquillity.

Danes Dyke is a real piece of heaven.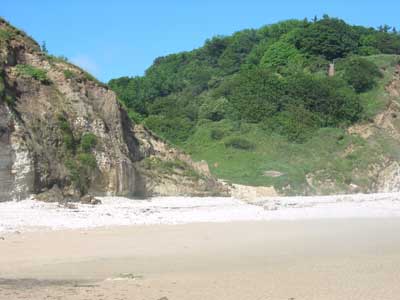 mailto:customerservices@DanesDyke.com Copyright | ©2010 J.Crossland